Our experts develop modular, multi-layered anti-drone systems and counter-measures, delivering comprehensive solutions for borders, critical infrastructures, military bases and convoys against evolving drone threats.

The Hawking solutions enable government organisations to anticipate and rapidly respond effectively to unlawful drone incursions. The core strategies are Dectection, Neutralisation, EO/IR Acquisition and Destruction

The increasing use of Drones/UAVs' for malicious intent has impacted multiple industry sectors, each incident highlighting the potential risk to critical assets and national security
As drone technology continues to evolve, creating newer and more substantial threats such as pre-programmed drones and drone swarms, versatility is key. Our uniquely flexible approach allows us to deliver comprehensive anti-drone protection. We offer acustomisable, multi-layered platform comprised of modular passive and/or active systemsfor the detection, verification and neutralisation of unauthorised drones. Designed to meet your specific threats and budgetary requirements.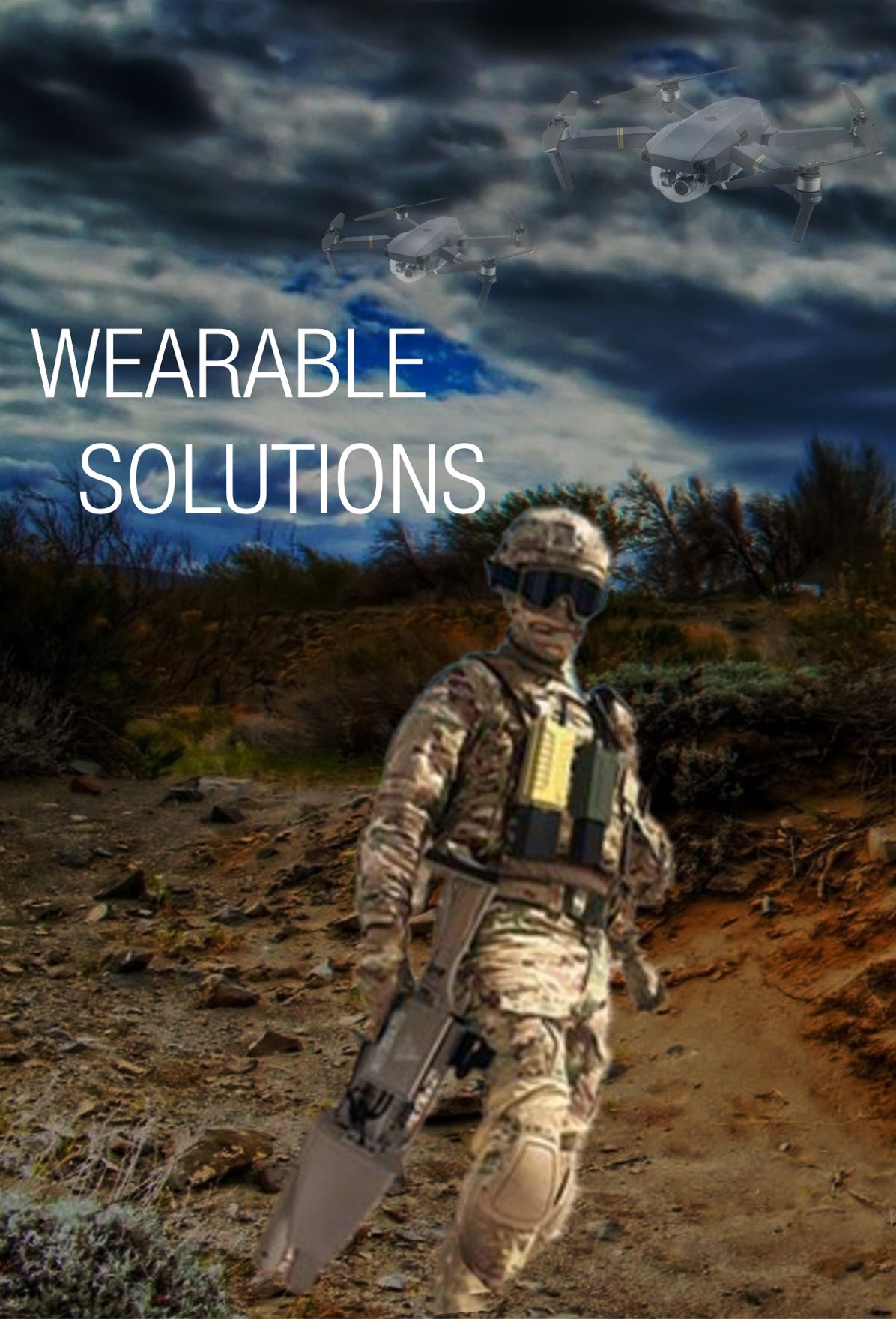 Our innovative, end-to-end detect and defeat solution provides dismounted soldiers with a lightweight, wearable solution. This unique solution offers full protection for security units against commercial drones used by unfriendly forces for surveillance or as a weapon delivery system.
With a ruggedised exterior, weighing just 775 g, per unit, this versatile platform allows dismounted soldiers to operate hands-free and focus on their mission.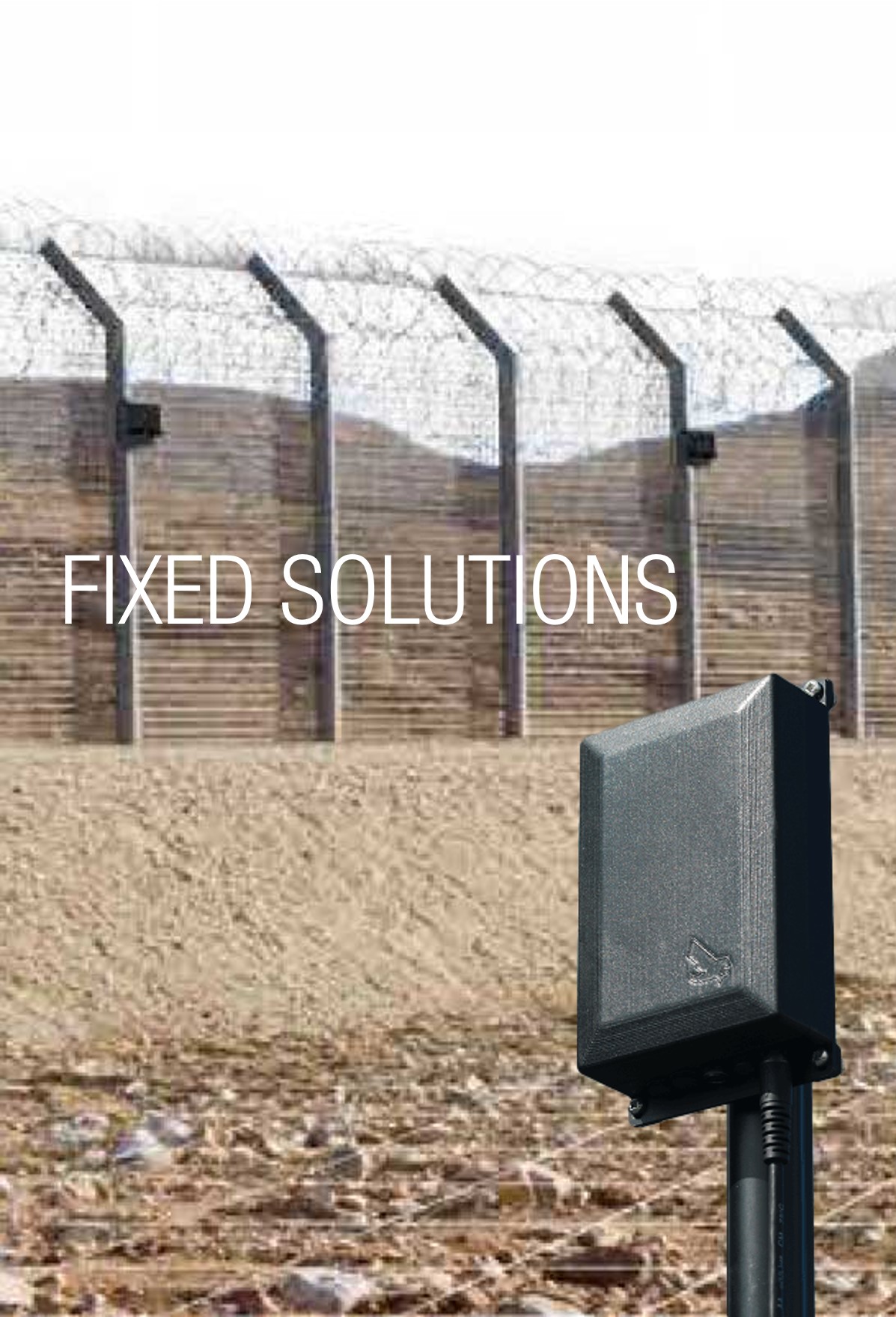 Our innovative, end-to-end detect and defeat solution provides dismounted soldiers with a lightweight, wearable solution. This unique solution offers full protection for security units against commercial drones used by unfriendly forces for surveillance or as a weapon delivery system.
With a rugged exterior, weighing just 775 g, per unit, this versatile platform allows dismounted soldiers to operate hands-free and focus on their mission.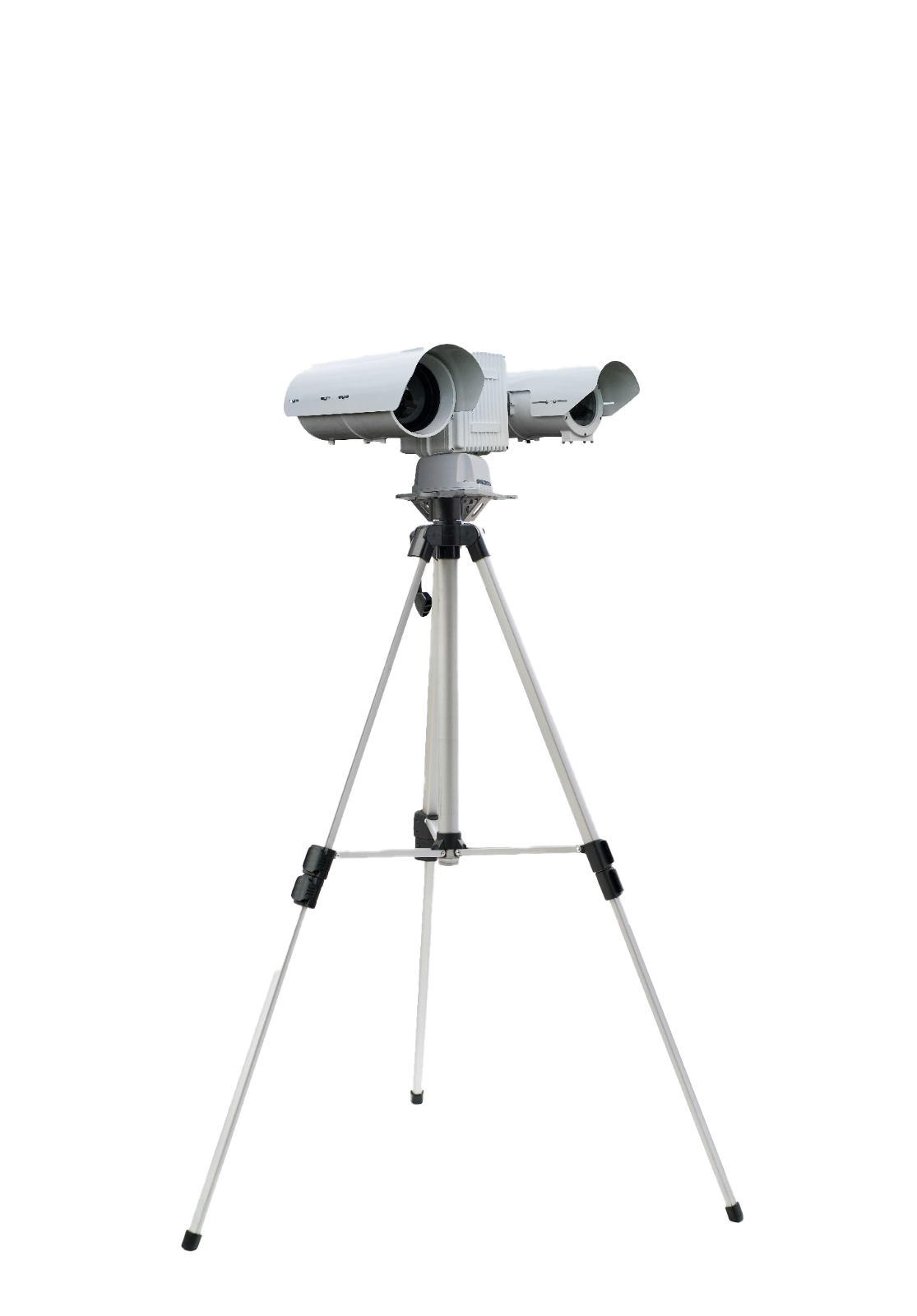 Long endurance Remotely Piloted aircraft have strategic implications in civilian and military deployments.  They can be customised for various applications
The Flamingo HS is a fully autonomous, remotely piloted fixed wing aircraft manufactured in India by Hawking Defence Services Pvt. Ltd. (Ready to fly by 2022-2023)
Can be easily customised for a range of civilian and military applications. Maximum take off weight extendable from 25-150kgs. Payloads can be customised from 5-30kgs. Extremely low operating and maintenance costs. Flying cost as low as $20 for a 10 hour flight. Can fly in acceptable weather conditiond with maximum cross wind (landing upto 25-50kph. Operation ceiling from 10,000ft (can be customised)
Applications : Intelligence, Surveillance  and reconaissance | Border patrol | Coastal surveillance | Asset monitoring | emergency services and disaster management
Powered by IoD (Internet of Drones) and high versatility, our drones can perform several operations including SWARM missions, heavy-lifting, surveillance and mapping.
Synchronised to the tee, SWARMs (Smart War fighting Array of Reconfigurable Modules) are drone systems that are gridded together to act as one whole. Many arms, one wing.
With level-5 autonomy, Drone SWARMs are programmed to act on their own using pre-fed intelligence with limited support from ground control, and can disrupt opponent defences quickly.
Such Drone swarms have both disruptive as well as destructive potential by offering a low cost warfare options when compared to aircrafts and missiles.
Each of these drones can be converted into mini-warriors with a mind of their own capable of autonomously detecting and attacking enemy lines
Multi-role flexibility – passenger transport, VIP, search and rescue, air ambulance, surveillance, antisubmarine warfare (ASW)
FAA certified – The only 28 seat Transport Category Amphibian in the world. Strong market demand for a reliable, twin-turboprop amphibian aircraft (current sales enquiries exceed 500 new aircraft sales) No direct competition.
High wing provides uninhibited viewing for passengers / aerial surveillance. Unmatched Amphibian Capabilities with tremendous land to land and snow abilities. Battle proven in harsh military environments over many decades
Low acquisition and operating costs relative to any competitor aircraft. Further opportunities to improve an already formidable aircraft. Modern turboprop engines provide improved performance and reliability. Full glass cockpit avionics suite. Weight reduction for increased payload capability. Improved passenger/cargo loading and unloading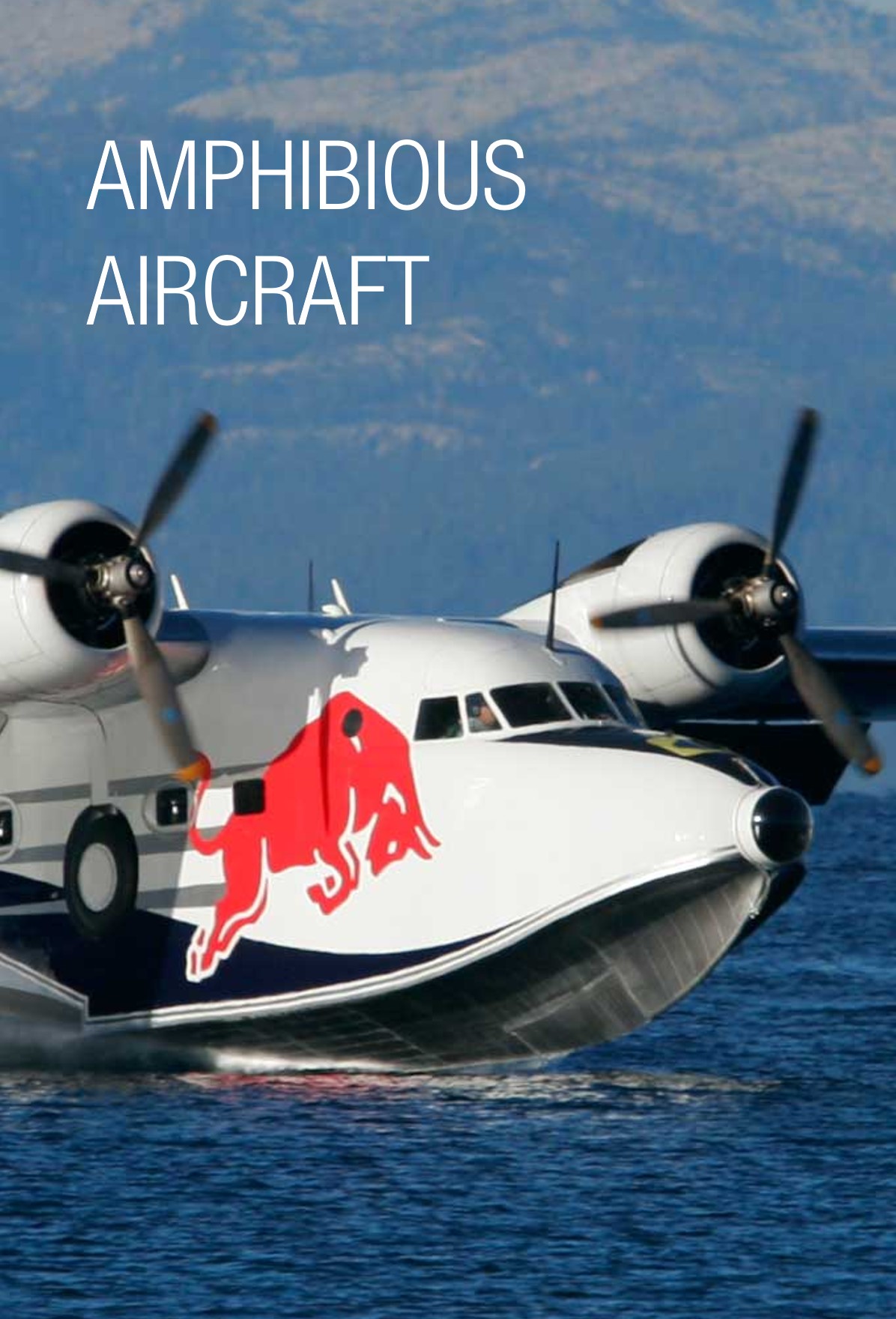 Twin turboprop P&WC PT6A-67F engines. Full glass avionics cockpit. Customised cabin interior and external payload requirements to suit operator mission requirements
The Grumman HU-16 Albatross is a large, twin–radial engined amphibious seaplane that was used by the United States Air Force (USAF), the U.S. Navy (USN), and the U.S. Coast Guard (USCG), primarily as a search and rescue (SAR) aircraft. Originally designated as the SA-16 for the USAF and the JR2F-1 and UF-1 for the USN and USCG, it was redesignated as the HU-16 in 1962. A new build G-111T Albatross with modern avionics and engines was proposed in 2021 with production in Australia to commence in 2025
The Grumman HU-16 Albatross can be customized for VIP transport as well. The luxury interiors can be customised as per the VIPs requirement catering to their tastes and comforts.
Leather seating, ergonomic seating, sectional seating, private sleeping quarters, internet access, in-flight entertainment and wooden paneling are some of the options available for discerning clientele.
The Power to Heal in the Palm of Your Hand. Now, for the first time ever, the application of Near-Infrared (NIR) technology can be applied in aportable, handheld, FDA-cleared, CE-marked device that empowers clinicians to know what's happening inside the human skull, even before symptoms of brain
injury appear.
Infrascanner™ screens patients for intracranial bleeding, quickly identifying those who would most benefit from immediate referral to a CT scan and
neurosurgical intervention.
The early screening for intracranial bleeding in patients with head trauma is vital because the timing of any required neurosurgical intervention is a critical factor that can positively or adversely impact patient outcomes
There is no faster way to detect and triage subdural, epidural, and intracerebral hematomas. Infrascanner puts the power to heal in the palm of your hand.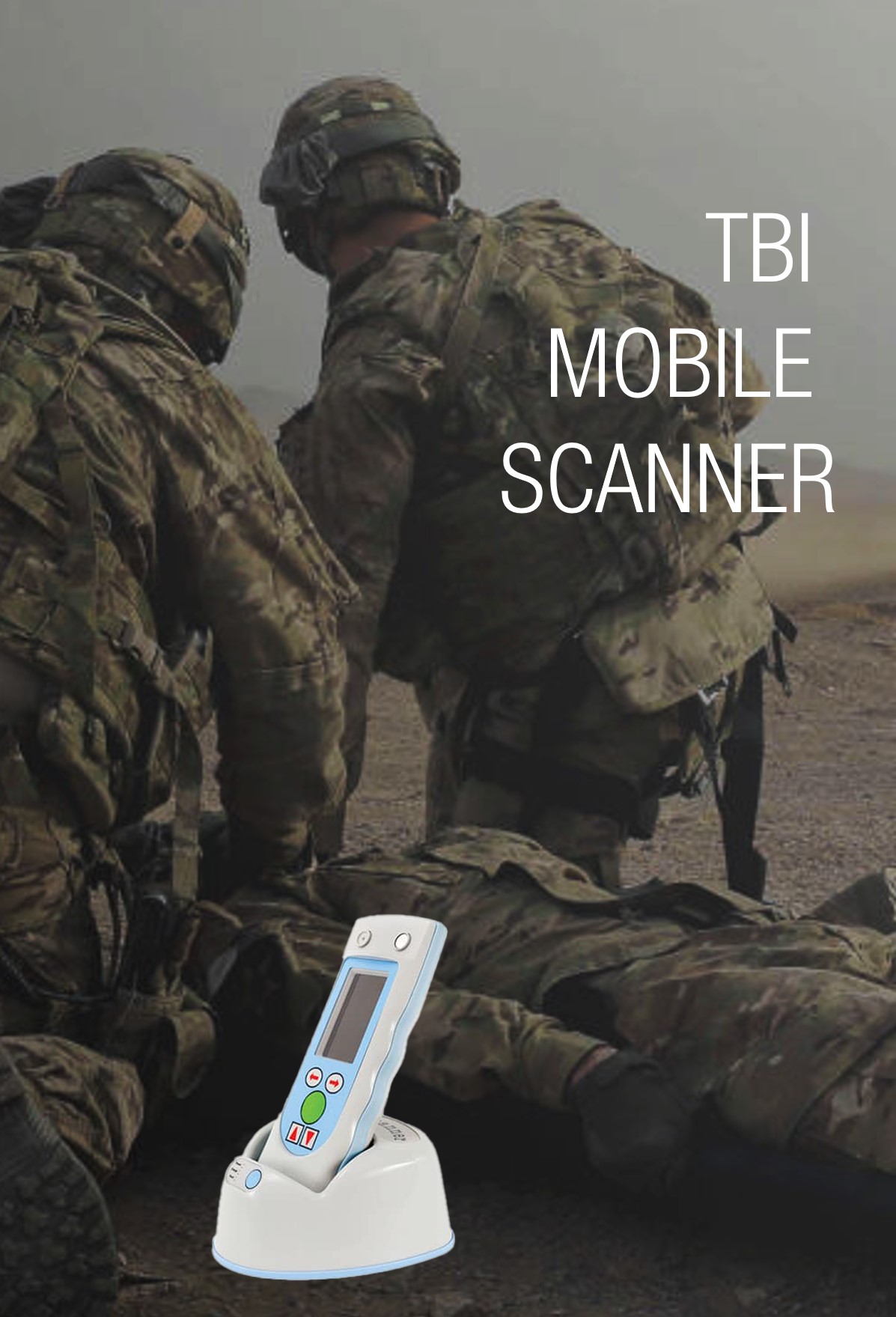 The Infrascanner has a very specific application in detecting Traumatic Brain Injury (TBI) on the battlefield and in routine military settings where timely triage is critical. Early hematoma detection is life saving technology that also supports prioritized evacuation of injured military personnel.
Recent statistics from Iraq shows that 30% of all wounded in action have head injuries, and 40% of them have brain hematomas. Intracranial hematomas are a significant but treatable cause of secondary brain injury in patients with head trauma. Infrascanner can play a crucial role in the early detection of hematomas allowing for timely triage and early intervention.
Drone Flare is the next-generation smart illumination solution designed to light-up large areas in all environmental conditions. Used in a single or swarm formation, Drone Flare covers extensive areas.
Used for border protection, search & rescue and military applications, the Drone Flare illuminates a combat zone or blind enemy line by initiating a powerful and synchronised disturbing strobe mode that can also disable night vision systems entirely
The device can illuminate with a brightness of 100,000 Lumens. Smart LED with lumens ranging from 10000 till 1,00,000 can be integrated into our drones. The Drone shall have a camera attached allowing live video feed relay between 5-10 kms. Depending on the model, the illumination time can range from 30 mins till 40 mins. A Public Address system can be integrated with a range of upto 2kms. The illumination can be customised at low, medium, high, strobe, heartbeat.
The Drone Flare is powered by a rechargeable Li-Ion battery sustained upto 45 minutes. It can have swappable payloads like visible, IR, smoke and more. It is controlled via a Android Tablet. operating at a communication frequency of 2.4-2.5GHz and the communication protocols are encrypted and operated in a mesh network. The operation range in +10kms depending upoun the terrain. It can operate in swarm with a maximum of 5 Drone Flares.

DEMO CONDUCTED @
WEAPONS & ELECTRONICS SYSTEMS ENGINEERING ESTABLISHMENT
Micro drones, also known as mini drones or pocket drones, are small unmanned aerial vehicles (UAVs) that are designed to be portable and easily transportable. They typically have a compact size, lightweight design, and low power consumption.
Due to their small size, micro drones can be operated indoors as well as outdoors and are often used in environments where larger drones would be impractical. Micro drone technology continues to evolve and improve, with manufacturers focusing on increasing their capabilities while maintaining their compact size and affordability.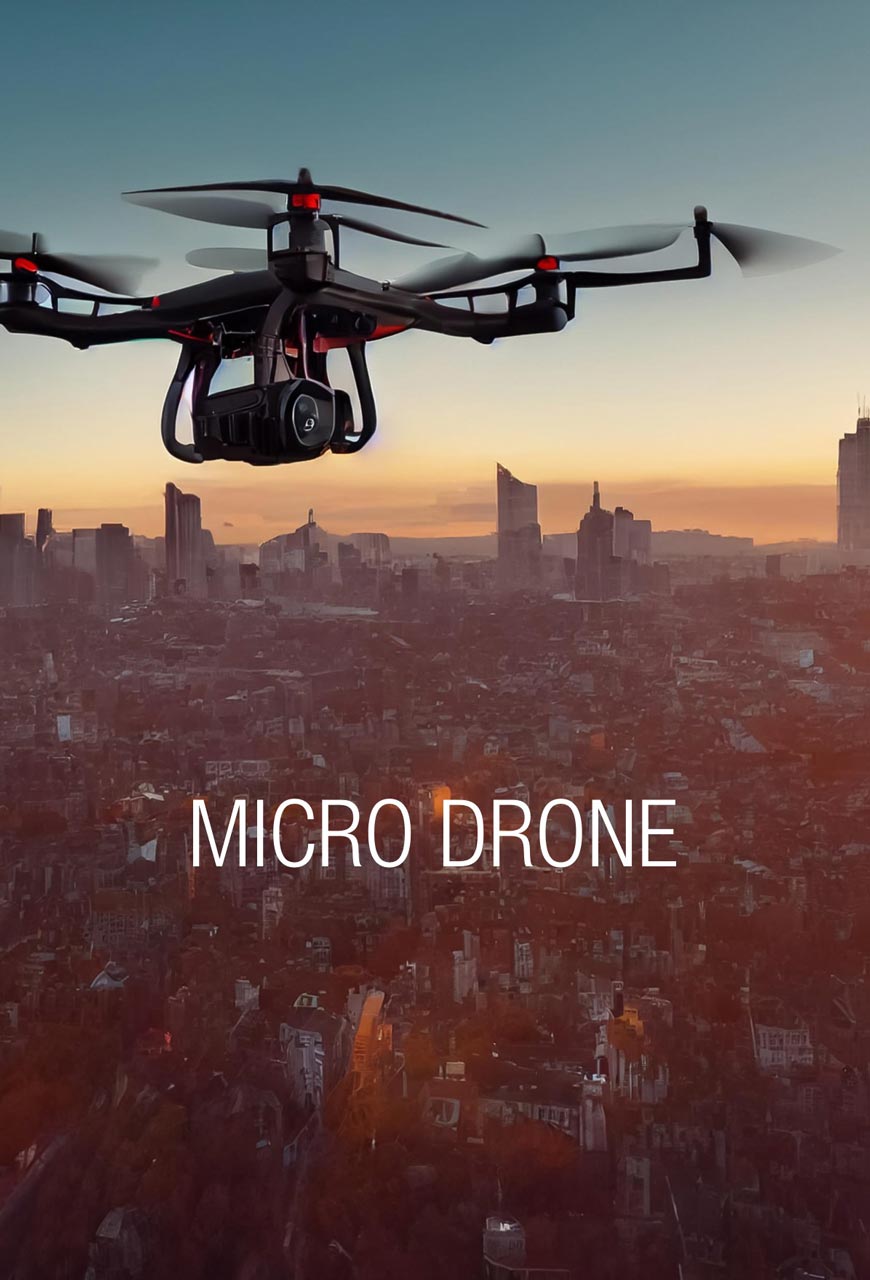 Micro-Drones are next gen drones weighing less than 800 gms capable of undertaking both surveillance as well as tactical mission. Hawking Offers Micro-Drones under three categories: Surveillance Drone | Balidan Drones (Kamikaze- Tactical Strikes) | Long Range Drones. The Drones are offered in a package four with combinations determined by the end user. High End options include the integration of SWARM software into the Micro-drones allowing a single operator to control multiple drones
Surveillance Drones :
Upto 15 minutes endurance
Under 700 grams
Non line of sight operation
Upto 2 km Line of Sight Operation
Capability of indoor operations with usage including room to room surveillance, indoor tactical operations etc
Upto Half a kilometer indoor range for operations
Balidan Drones (Kamikaze- Tactical Strikes) :
Tactical Kamikaze Drone weighing less than 700 gms
Capable of carrying Shaped Explosives/ PETN upto 30 gms
Ideal for tactical strikes including taking out walls, doors, terrorists without causing collateral damage
Capable of indoor strikes
Foldable Design
120 km/hr Speed
Long Range Drones :
Weight less tan 800 gms
Upto 5 Km Range
Capable of HD Live video feed
Broadcast Capable
@ Copyright Hawking Defense Service Pvt. Ltd.